3106 Bagley Av. #2, Los Angeles, CA 90034
Two bedroom, 1.5 bath, one year lease, see home page for rent & availability.
To see the unit, leave your name, telephone number, and address of unit of interest on message machine at 310 398-3572, so I can have my rental agent call you to schedule a time. Please speak slowly when leaving message. Scroll down for photos, floor plan, and location map.
Building is located in the Palms section of Los Angeles, one half block north of National Blvd. and five blocks west of Robertson Blvd.. A stop for the #12 Blue Line bus to UCLA is a half block walk from the building. 
FEATURES:  .. Interior was completely remodeled about two years ago. 

Bedrooms/Baths: two bedrooms, 1.5 baths
Location: bottom floor towards the front of building.
Parking: Partially covered off-street parking for one car, or two small cars.  On street parking can nearly always be found within a one block walking distance as the building is nearly adjacent to a single family home neighborhood.
Neighborhood: Adjacent to Beverlywood.  A few blocks north are homes in the one million $$ range. .
Radio Controlled Vehicle Gate
Electronic Key Controlled Pedestrian Gate
Carpets: Excellent shape
Stove: New in 2003
Refrigerator: 17 Cu.Ft., 2-Dr.,  
Ceramic Kitchen Counter: New  2003
Dishwasher: yes  New 2003
Airconditioning: NO
Telephone: Two lines prewired to all rooms 
Plumbing: All copper for potable water supply
Owner Paid Utilities: Hot/Cold Water & Trash, 
Tenant pays Electric, Gas(heating), and optional Telephone and Cable TV 
Cable TV: Available
Cable Computer Modem:  available
Study area: outlet and Telco jack to be installed in hall, so as to make it suitable as small work area. Hall is 5x10 ft.
The building was constructed in 1965.
Laundry: Coin operated washer/dryer within gated area. 
RENTAL TERMS
Move in costs: One month's rent plus security deposit.
Security Deposit: One dollar less than one month's rent with acceptable credit
Lease: Nominal one year lease.
Lease Form: Standard form of Apt. Assoc. of Greater LA. Occupancy: Three people maximum

APPLICATIONS: Each occupant must complete a rental application. If you will not be paying the rent from current earnings, perhaps because you are a student, please indicate the source of funds from which the rent will be paid. Applications are available on site or download from home page.

COMMENTS: We're looking for mature individuals, possibly seniors or graduate students at UCLA. 3106 Bagley is not luxury housing, but it is a clean unit in a well maintained building.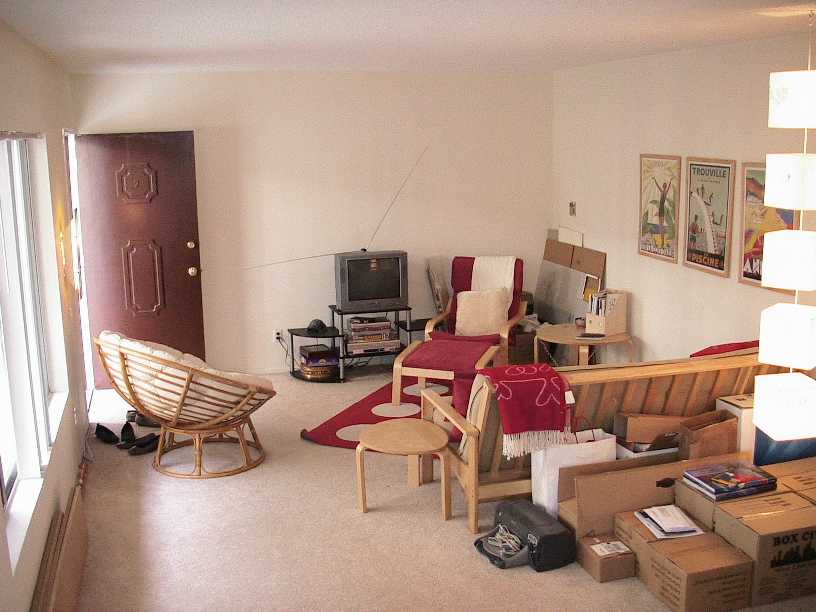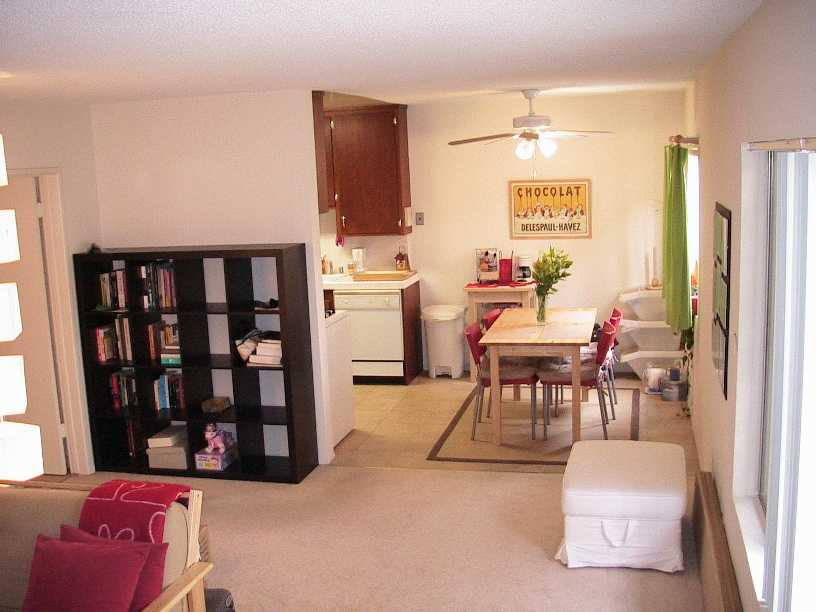 View  is looking west toward the street.  Vehicle gate is radio controlled. Pedestrian gate access is via regular and electronic key
 


Court yard planters are filled with green ferns.

Since this picture was taken, U-hooks have been installed on the other side of the building to facilitate locking up bicycles.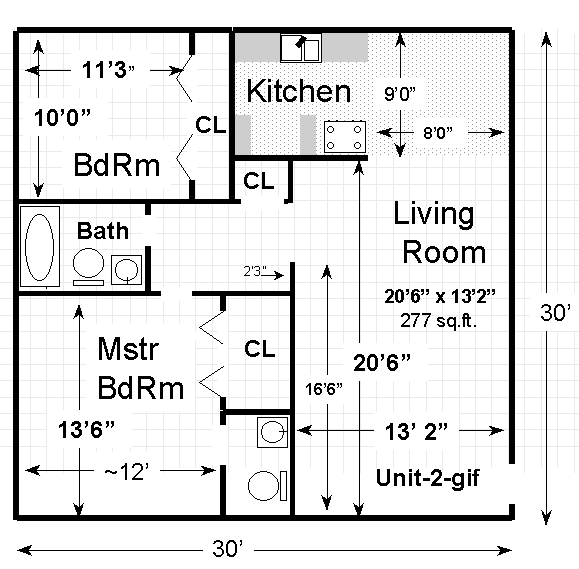 The kitchen was completely remodeled 2002 .  The cabinets were refinished, all new appliances were installed, and ceramic tile was laid on the floor.




The kitchen sink features a large pot-size well on the left side.  A four tube ceiling fluorescent lighting fixutre keeps the kitche brightly lit.



The same earth-toned tile used in the kitchen extends into the hallway between the bedrooms. The hall is wide enough to accommodate a small desk or storage unit.

The lavoratory of the central bath has ceramic tiled counter top.


The half bath off the master bedroom has Art Deco styling.


The small bedroom has mirrored closet doors.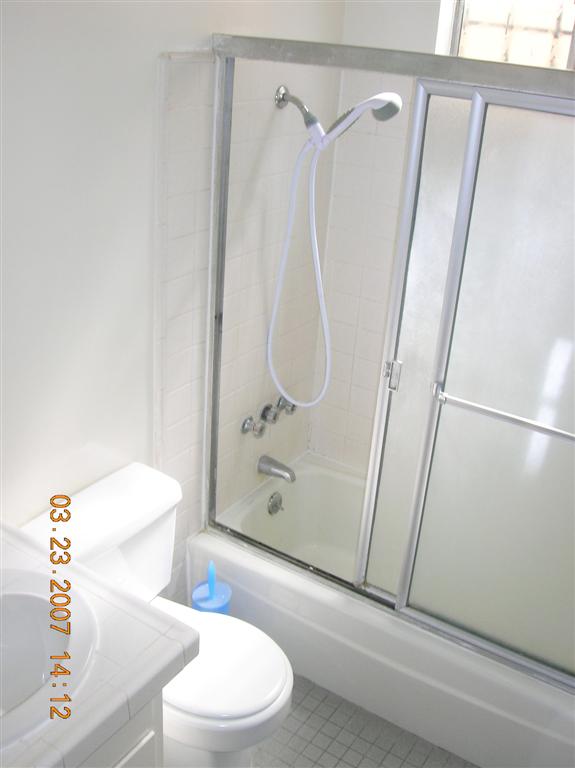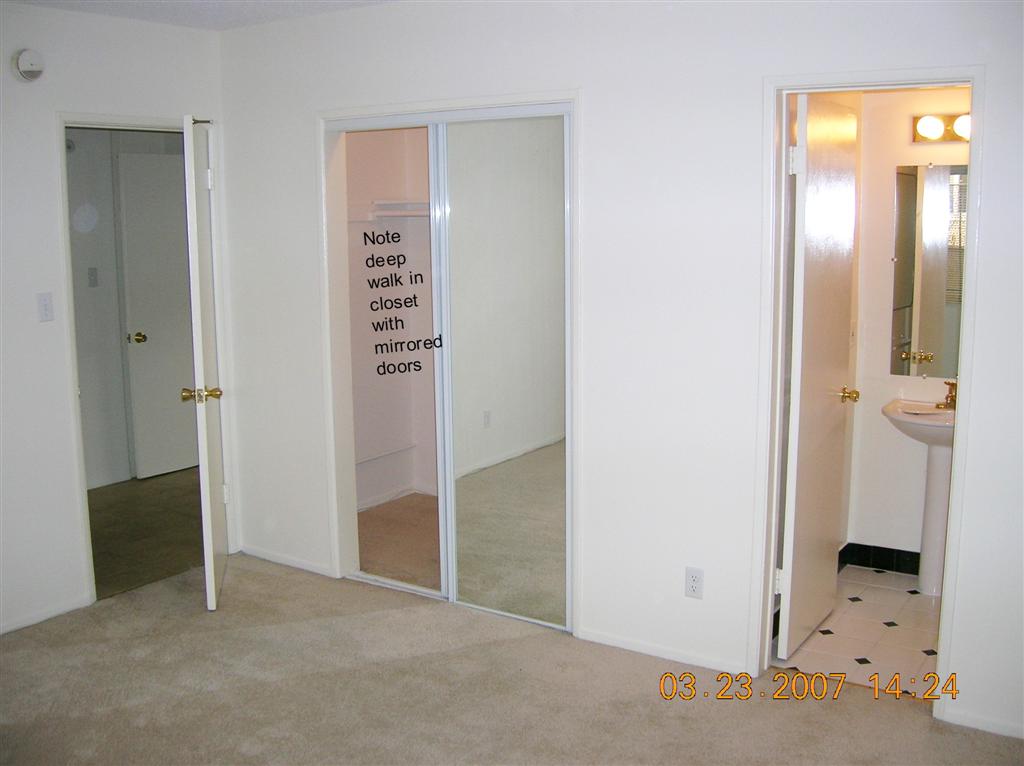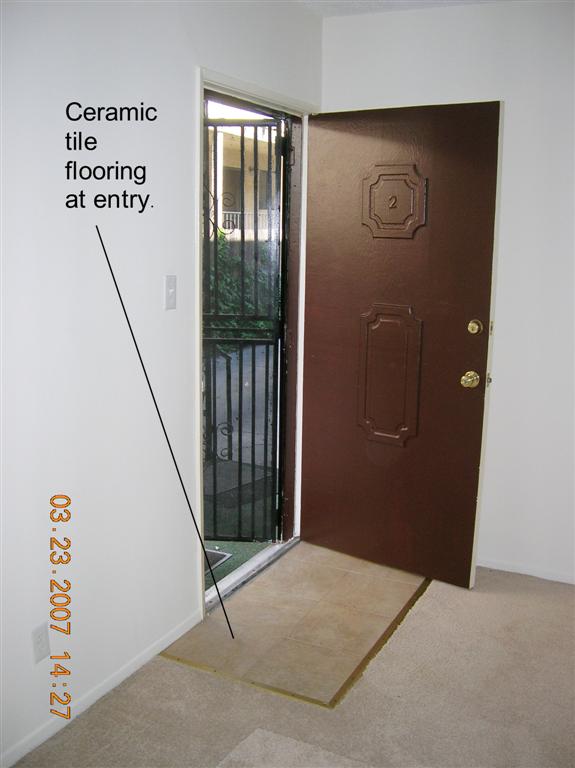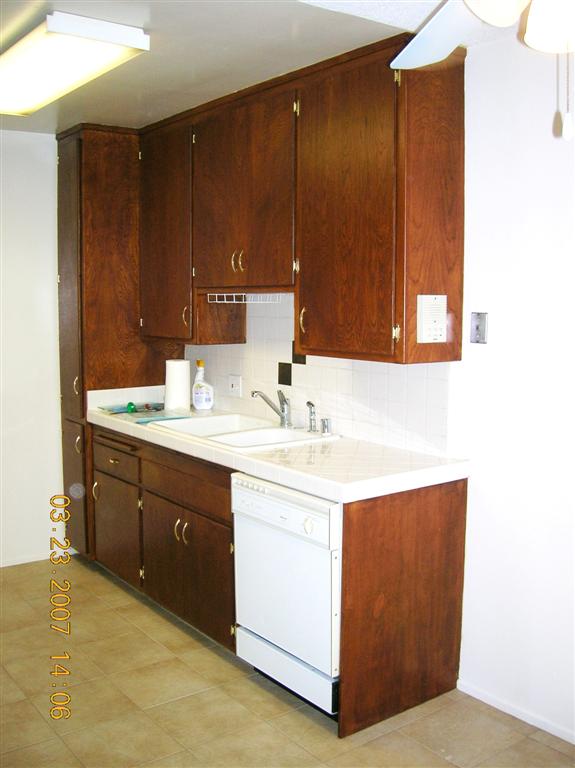 3106 Bagley LA, 90034

Location is the Palms section of Los Angeles.  It is especially convienent for Santa Monica freeway access as well as bus connections to UCLA.

See additional maps below.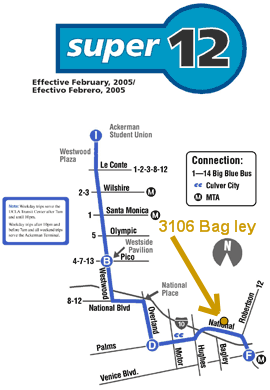 3106 Bagley is within an easy walk to the #12 Blue bus to UCLA.  Travel time is about 30 minutes.  Unless you are a student with a permit for close in parking, one doesn't save much time by driving as compared to the bus because of the added time needed to walk to classes from the outlying parking areas.