Two bedroom, 1 3/4 Bath, Lower, Garage
Unit #1 was designed as an "owners" unit. As such, the entry is in the front of the building around the corner from the entries to the other units; the living room has a 9 foot high ceiling, the master bathroom features double sinks with gold plated plumbing fixtues; a central forced gas furnace provides heating; the entry area is gated..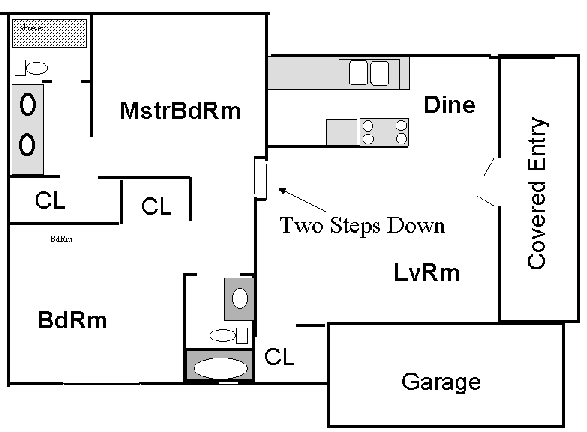 Unit #1 was design as an "owners unit" and hence and larger and more luxurious than the other units. It has a step down sunken living room for higher ceilings. The double front door allows for easier entry. Force air gas heating provides for uniform warmth throughout the apartment.
LOCATION & NEIGHBORHOOD - The unit is located on the South-East corner of East Blvd. and Washington Place, about 1/2 mile west of the San Diego (I10) Freeway in the Mar Vista Section of Los Angeles. The adjacent neighborhood features some very large and stylish single family homes. Some of them are shown below; they all are within 100 yards of building.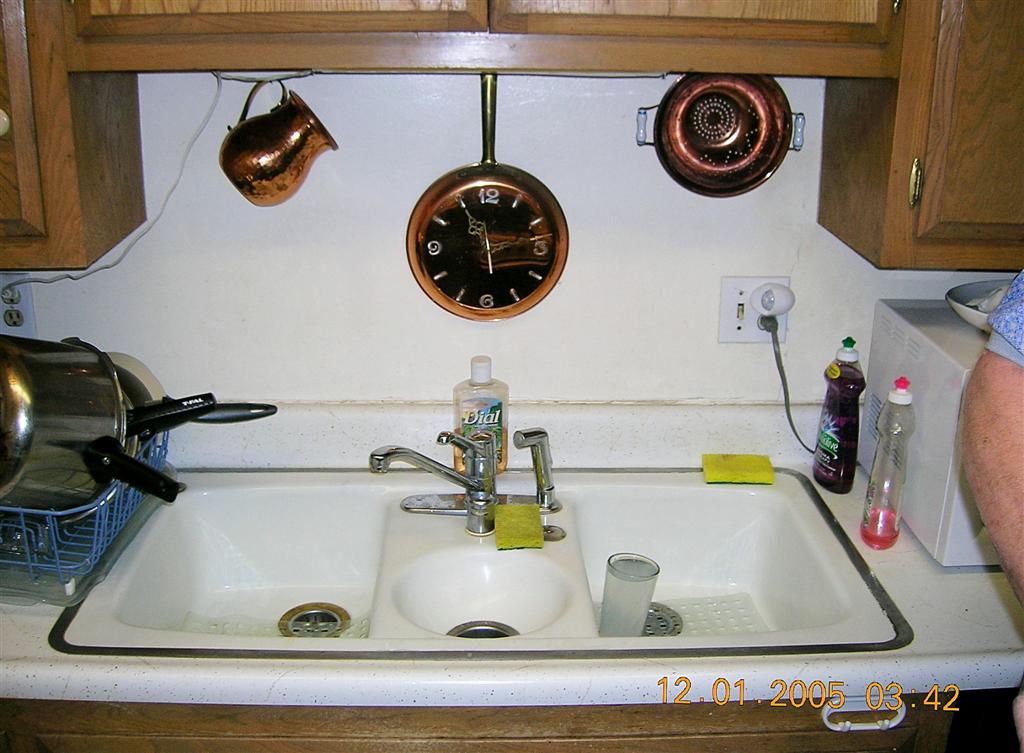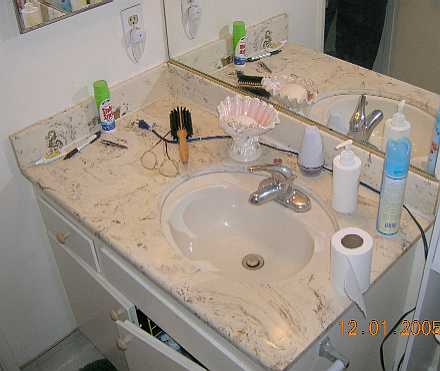 Bathroom sinks and kitchen sink feature ceramic valve faucets for long leak free operation.

The original cast-iron sink bowls have been replaced with ceramic bowl that do not rust.

In most cases, the synthetic marble counter tops have been sanded and re-sealed to yield the appearance of a brand new counter top.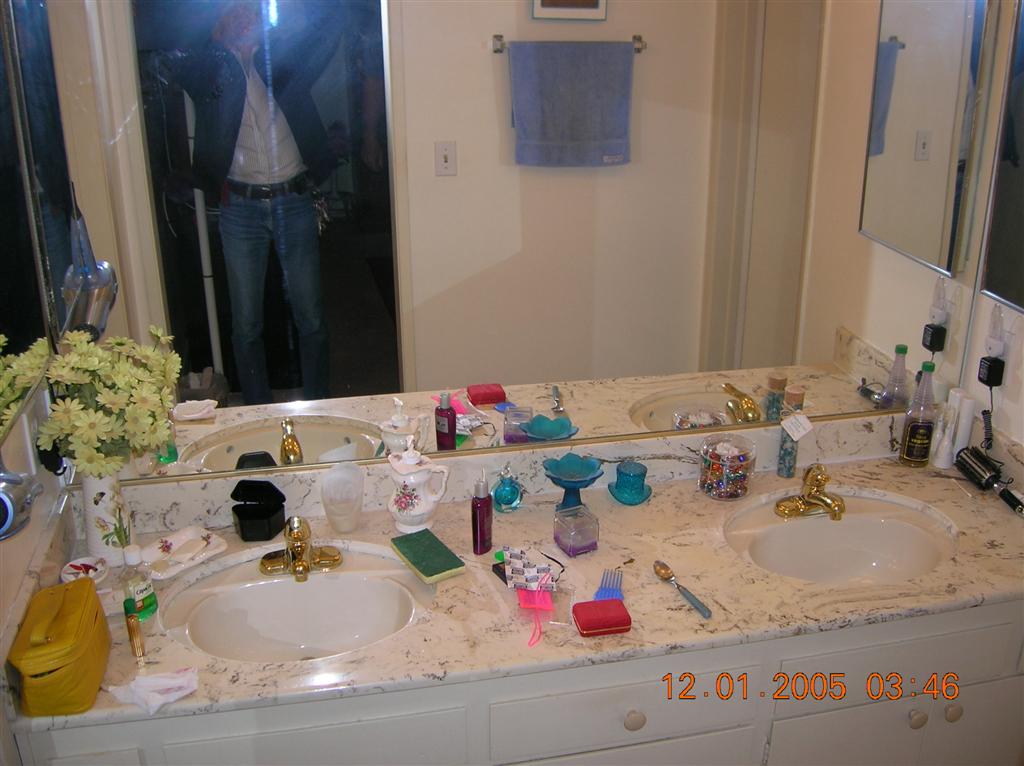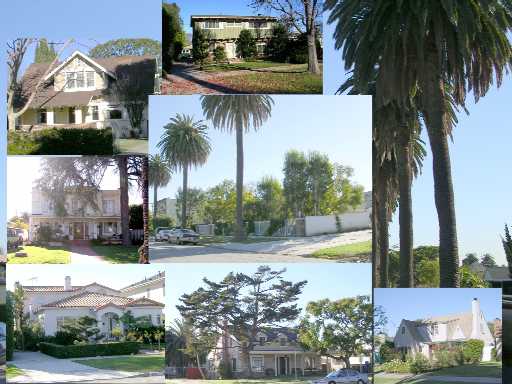 Rental Application & Home Page